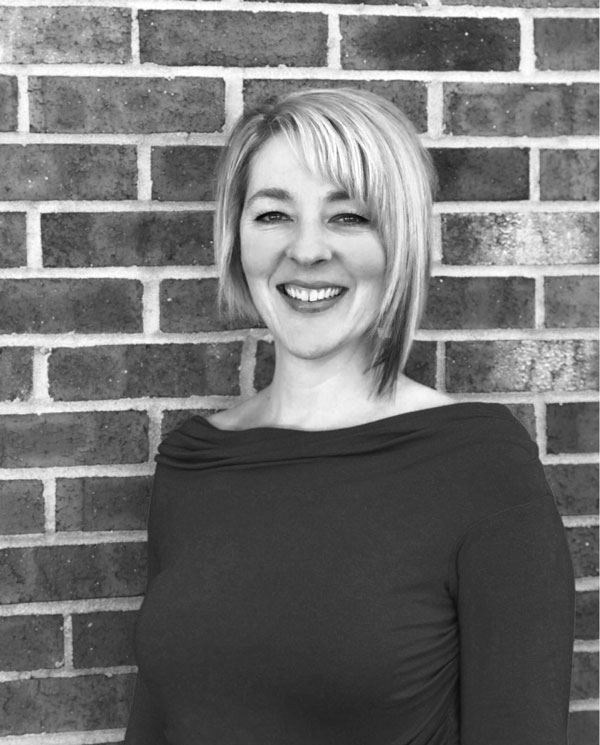 Welcome! I'm Kathy Kondas and my mission is to authentically uphold the deeply rooted wisdom of the time honored systems of Integral Yoga and Ayurveda while providing participants with a supportive, modern, healing, empowering and transformative experience.
My personal practice and teaching style are influenced by the wisdom of Integral Yoga, Ayurveda, Trauma Center Trauma-Sensitive Yoga, and the Yoga Sutras of Patanjali.
I am a Certified Integral Yoga Teacher, Stress Management Yoga Teacher, a Trauma Center Trauma-Sensitive Yoga Facilitator and Ayurvedic Health Counselor. I've completed hundreds of hours of training in Ayurveda, Yoga of Recovery, Raja Yoga, Pranayama, and the psychology of developing healthy habits. I have a master's degree in Organizational Leadership and a bachelor's degree in Health Care Management.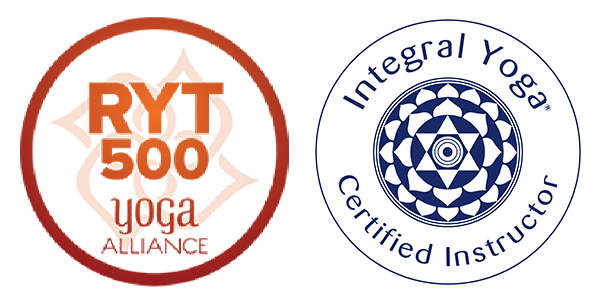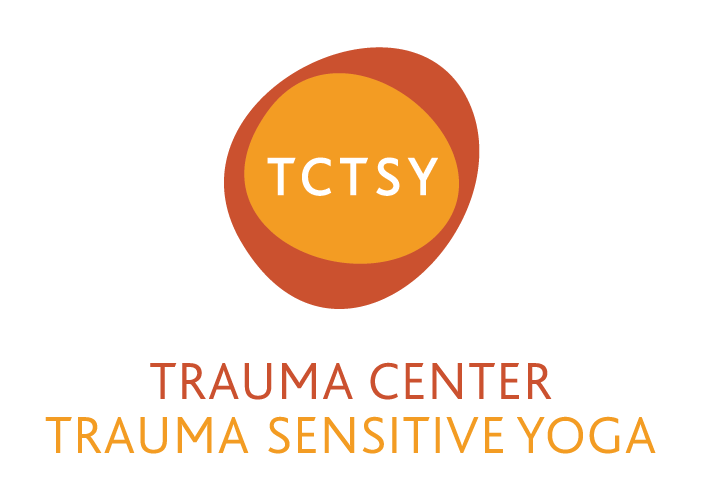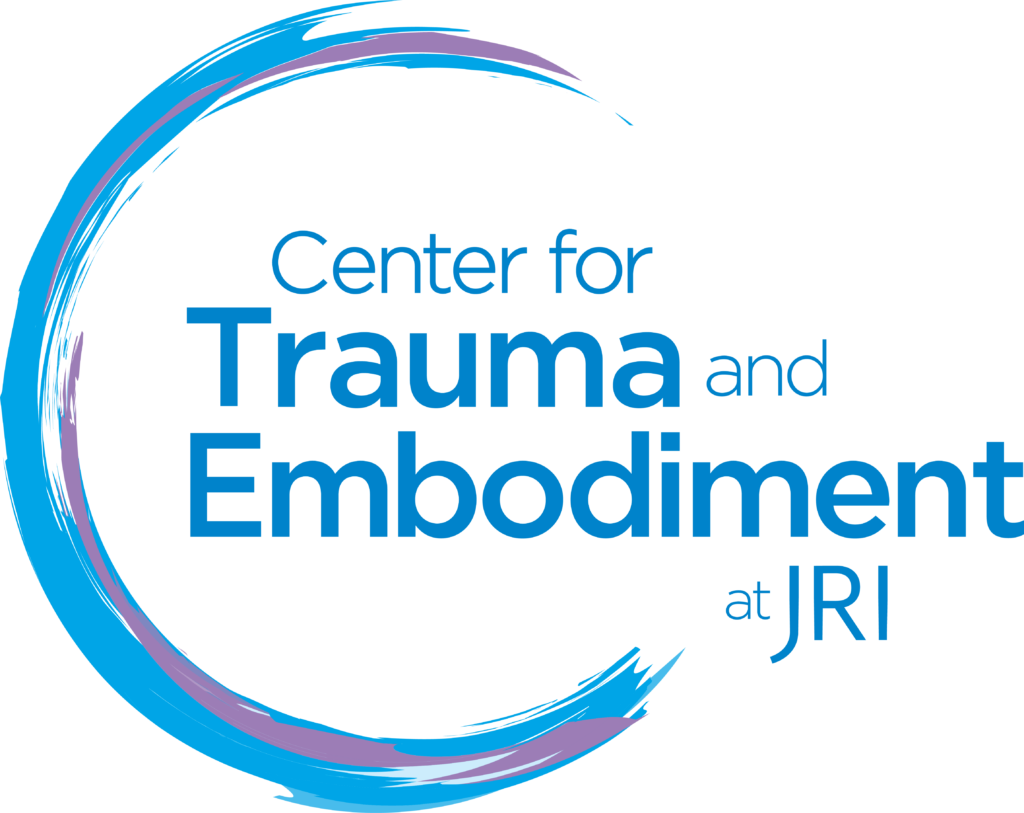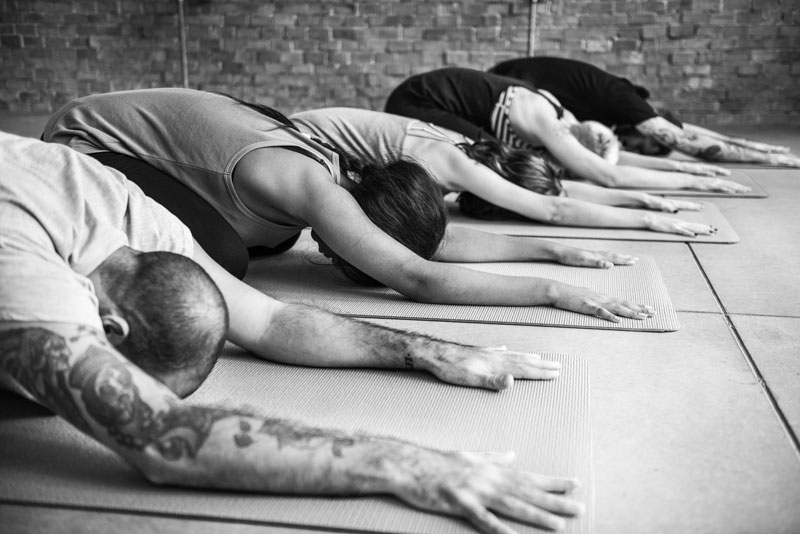 Training and Certification
I've had the honor and privilege to study with esteemed professionals in Integral Yoga, Trauma Sensitive Yoga, and Ayurveda.
Ayurveda
My initial journey into studying Ayurveda began at the Kripalu School of Ayurveda learning from Larissa-Hall Carlson, Erin Casperson, Kate O'Donnell, Dr. Rosy Mann, Dr. Anusha Sehgal and many others. From there, I completed the Ayurvedic Health Counselor program at Boston School of Ayurveda. This program is accredited by the National Ayurvedic Medical Association. I have also completed Ayurvedic Nutrition and Culinary Training through Bhagavat Life, learning from Divya Alter, Dr. John Douillard, Dr. Marianne Teitelbaum and several other medical and culinary professionals.
Trauma Center Trauma Sensitive Yoga
I have completed the 300-hour Trauma Center Trauma Sensitive Yoga Certification Program through the Center for Trauma and Embodiment at JRI.  Having the opportunity to learn directly from trauma experts David Emerson, Jenn Turner, and many others has been a transformational experience that I will forever be grateful for. I am an active participant in continuing education events in this field. I have also completed training with Connection Coalition (formerly known as Yoga Gangsters).
Integral Yoga
My love and deep appreciation of yoga can be attributed to my long-time teacher and mentor, Subhash Mittal. Building on the foundational training of Integral Yoga, I have specialized training in Yoga for Stress Management and Yoga of Recovery.
I'm fortunate and grateful to have studied with many teachers who learned directly from the founder of Integral Yoga, Sri Swami Satchidananda, including Satya Greenstone, Swami Ramananda, Swami Karunananda, Swami Divyananda, Swami Priyaananda, Swami Vidyananda and Rev. Sumati Govinda Steinberg. Other teachers include M. Mala Cunningham, Ph.D., C-IAYT, Dr. Amrita Sandra McLanahan, M.D., Durga Leela, Trace Bonner, and several others.